American Wagyu Beef Shipped Right to Your Door
From our farm to your front door, indulge in flavorful, fork-tender beef with superior marbling any time.
Dry-Aged Steak at Your Doorstep
How do we marble our steaks to Wagyu standards while still showcasing the robust texture and flavor of American Angus? Glad you asked.
Our grain-finished cows come from the USA, bringing a reputation for succulent flavor along with them. As we transport their juicy cuts from our farm to your table, we don't let any beefy goodness get away. We flash freeze and vacuum-seal each and every one for peak freshness.
Get More out of Your Cuts
Want to take your grilling and searing skills to the next level? We created cooking tutorials and recipes specifically for Wagyu and specially for you.
The American Wagyu Experience
Wagyu Marbling.
Better Flavor.
Once you taste the American way, you'll never go back when it comes to Wagyu.
American Wagyu is the perfect steak for the American palate. While the Wagyu sensation started in Japan, it was US farmers that found a way to skillfully harness its melt-in-your-mouth marbling and still retain the renowned hearty flavor of American steak.
Our American Wagyu beef speaks for itself.
At Bear Lake Beef, we take the science and art of producing American Wagyu seriously. We approach every step of the process with our cattle and customers in mind. The care we show our superior grain-finished cows, as well as the exceptionally marbled meat they produce, shines through in every cut. Unlike our competitors, we never cut corners by adding chemicals. We always choose the all-natural route, meticulously preserving every ounce of flavor and dry-aging our meat until it is at its peak buttery tenderness.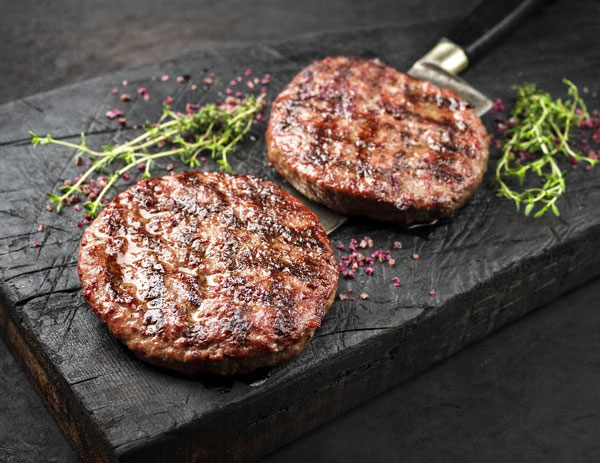 MAKE THIS YOUR MERRIEST SEASON YET WITH AMERICAN WAGYU STEAK​​
Don't make your guests settle for less than the best this holiday season. Bring more to the table this Thanksgiving, Christmas, and New Year's Eve with a holiday bundle from Bear Lake Beef! 
What better way to lift their spirits than with a menu that will literally melt in their mouths? You can spend more on their gifts with the money you save, and you'll get to watch them light up like a Christmas tree as they dive into your holiday dishes.
WANT SOME WAGYU TOO
WHY NOT BUY TWO?
When it comes to American Wagyu…the more, the merrier. Since your family and friends are sure to be so grateful they gobble it up in no time, it might be best to buy two to save yourself some steak, too!
Curious about Our Operations?
Beyond the quality of our products, our customers are our top priority.
We are passionate about what we do at Bear Lake Beef and are happy to answer any questions you have about our American Wagyu.